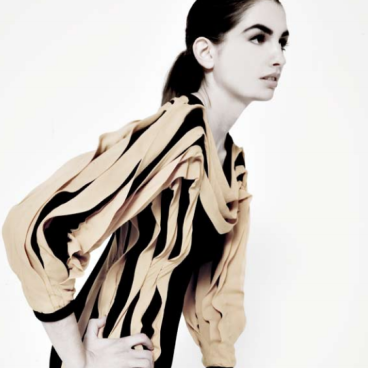 Centre for Sustainability
As an External Assessor for London College of Fashion in 2004 , I came across an amazing new genre of designer. Clustered together under the tutelage of Dylis Williams were, quite possibly, the most dedicated fashion innovators of all.
Driven by the love of ethical fashion and a desire to see a move away from cosy, 'knit your own porridge,' sensibilities, were the future fashion names in sustainability. These students weren't just hot for trend or silhouette, they were up for saving the planet too.
In my report I recommended a Centre of Excellence. It became the London College of Fashion Centre for Sustainable Fashion in 2005.