Carving Time
Written in Arabic the inscription on this pencil reads "one day the sun will shine."
It's maker fled the Syrian war in 2012 with his family to the refugee camp Zaatari in Jordan where Professor Helen Storey, is Artist in Residence, reflecting UNHCR and London College of Fashion's long-term commitment to supporting innovative, art and cultural livelihood projects in Zaatari.
For the past year, Helen and Tarek Mohamed Hamden have worked in collaboration, with Tarek developing a unique collection of artefacts and jewellery including pencils, whose lead is carved into fine chain earrings, and a broom, which along the length of its handle depicts Tarek's entire life in carving, from his birth to his arrival in Zaatari.
I recently visited Hatton Garden to view a small presentation of Tarek's designs on the same day the media focussed on the theft of Tamara Ecclestone's million-pound gems, stolen from her heavily guarded home.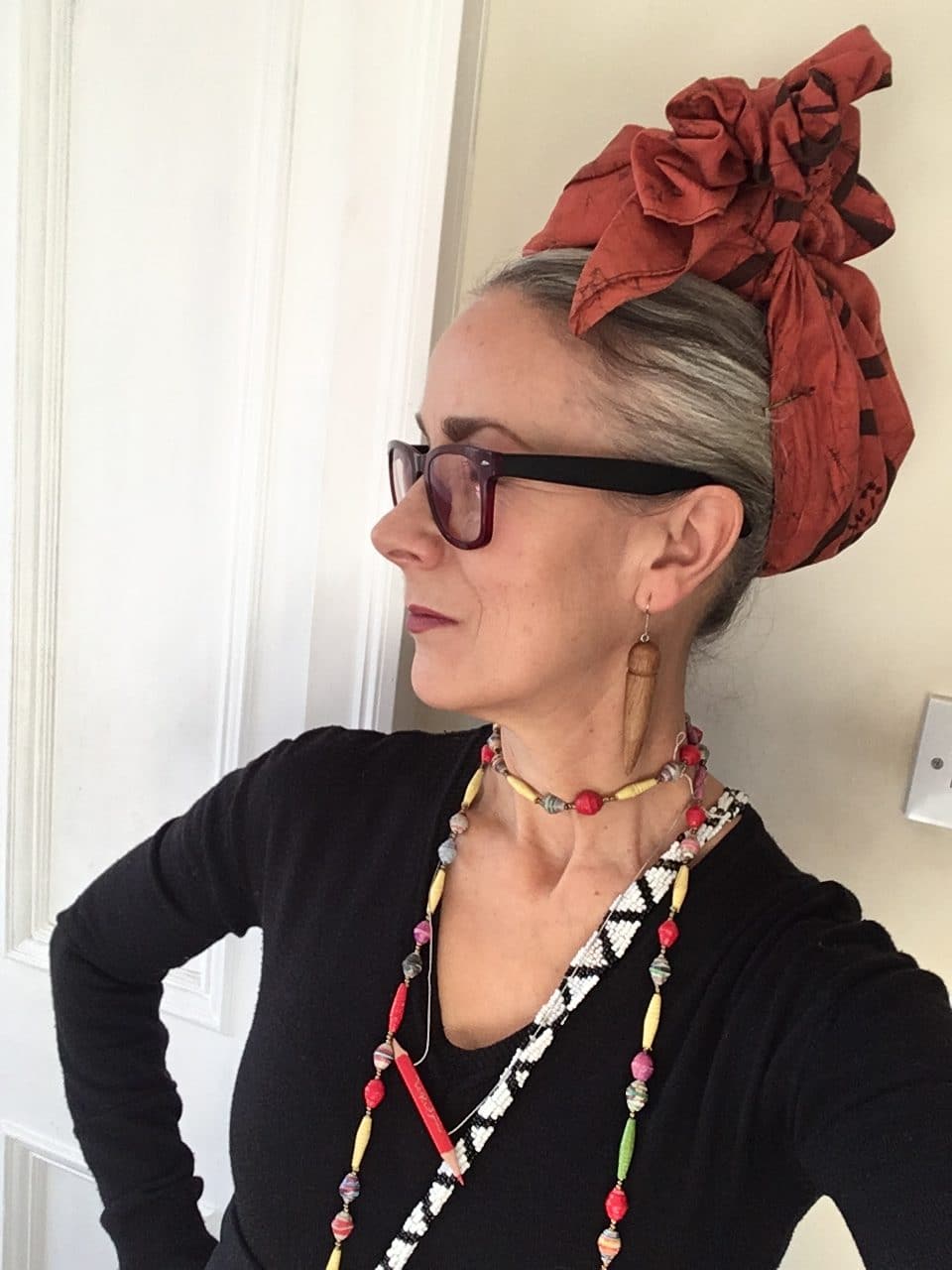 Now the proud owner of the red pencil necklace by Tarek. I am thrilled with this valuable connection to a maker. Here is a constant reminder that human beings make beautiful art from found objects to inspire us. Whether created in adverse circumstances like Tarek's or simply as a response to sustainable use of resources, this beautiful object feels more precious and meaningful than any million-pound gem Ms Ecclestone might spend her inheritance on!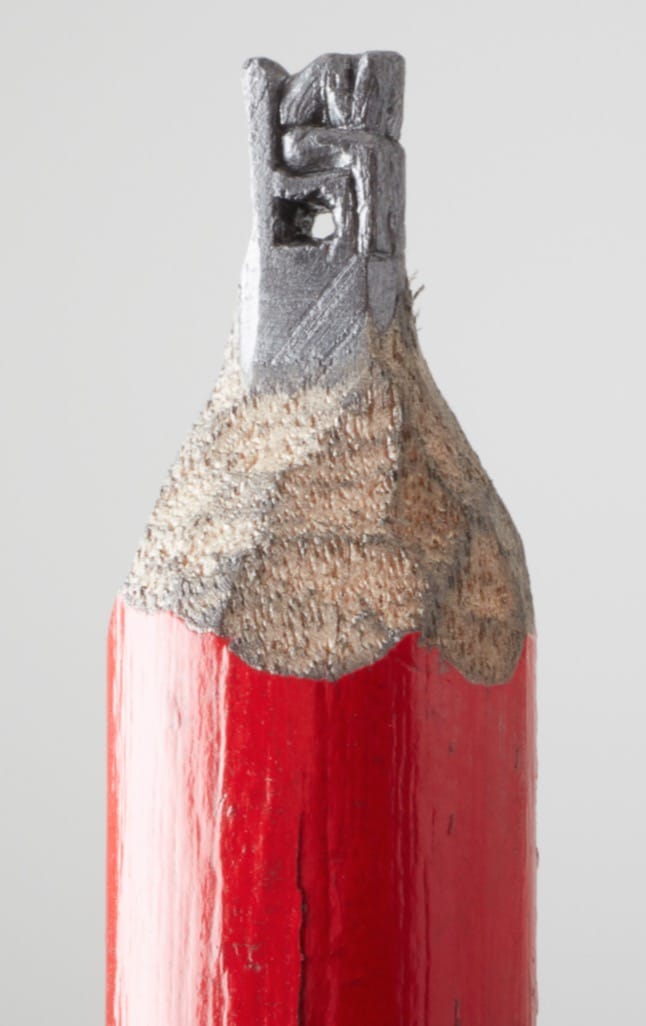 And I am reminded when I wear it that we have the power to put our money into makers who can pass the gains on. Tarek is helping other villagers through his sales. What is absolutely not to love?
More about Helen
Having moved beyond fashion and the catwalk. (She was one of the first designers to address sustainability in the early 90s) and projects have since combined her abundant creativity with pro-social and humanist thinking) Professor Helen Story is renowned for her pioneering work. In over 20 years she has brought together the worlds of art and science to produce hybrid projects and products that have broken new and award-winning ground. Wonderland, Catalytic Clothing, Plastic is Precious, Dress of Glass and Flame, Dress For Our Time are just some of the results.
See instagram @dressforourtime for more details of Helen's projects