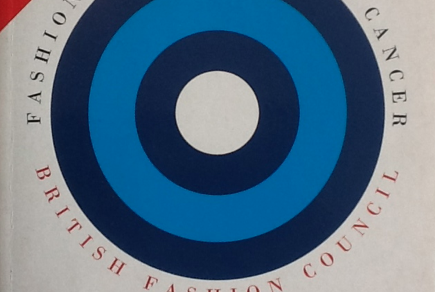 Fashion Targets Breast Cancer
I have been co-chair of Fashion Targets Breast Cancer with Amanda Wakeley since 1996. The fundraising efforts of FTBC have helped build and maintain Britain's first dedicated breast cancer research centre.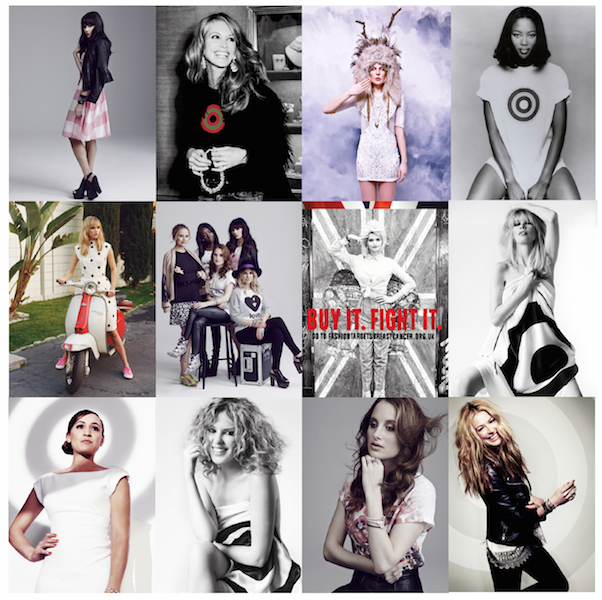 When I was invited to collaborate with Breakthrough Breast Cancer on a new initiative fresh from the US called Fashion Targets Breast Cancer in 1996, I jumped at the chance. 1 in 10 women will be affected by breast cancer so the odds amongst all the great women I knew, were that some of my family and friends might be affected.
The initiative was created by Ralph Lauren who had recently lost his friend Nina Hyde. The sales of his Target t-shirts had gone so well in the US that he was ready to export them to the UK.
We in the UK of course like to do things differently, so not only did we create a huge campaign that had retailers, designers and ad space agencies all donating their time for free, but I also brought in the might of the BBC to promote the campaign to our 13 million audience.
As well as the BBC feature, for the launch of the campaign, I created The Breast Health Handbook with Georgina Goodman in record-breaking time (6 weeks from commission to print thanks to Pandora books at Harper Collins). Since so little had been written about breast cancer back then, it was important to create a helpful manual. Everything from early presentation of a lump through to mastectomy, after-care and even palliative care was covered.
A memorable time... we were shaping how the campaign should be run and one sticking point was the US decision to keep the launch colours the same. NO this would not work for Londoners so I raced over the pond for meeting in NY which I had only time for just the journey there and back and the 2 hours it took to argue our case for changing colours every year. THIS IS FASHION FOR GOD SAKE! Britain leads the way with creative initiative.
Prince Charles and I are having a cheeky chat as this Vogue picture is taken. His presence has made a big difference to the willingness of sponsors to help. That has been an education.
And here we are having a proper laugh at one of the many events Prince Charles hosted for FTBC at Clarence House. You realise when you watch seasoned professionals like HRH work the room just what a skill it is to make 500 strangers you don't know feel special!
The campaign is still going now and after all these years. I'm happy to say I am still co-chair with my mate Amanda Wakeley . I'm very proud of the fact that our efforts helped build and maintain Britain's first dedicated research centre staffed by world class experts...as you might expect!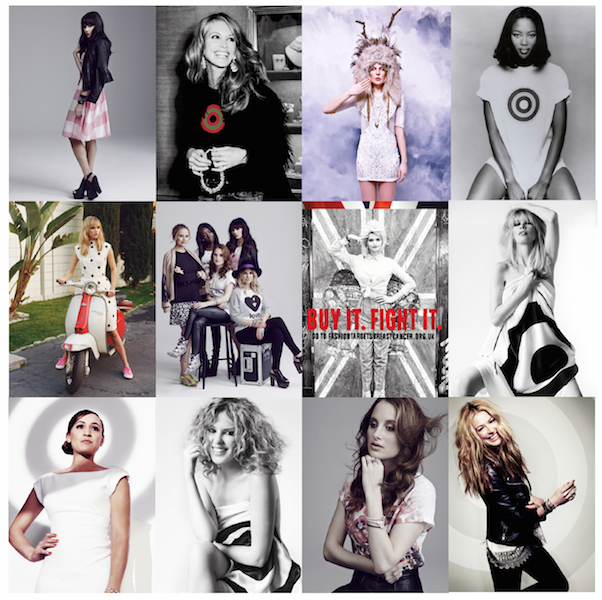 We've come a long way. For our 20th Birthday Celebrations (April 2016) the campaign is stronger than ever. Mario Testino photographs Kate Moss and Naomi Campbell - 43 and 45 who were our original launch models and Amanda Wakeley and I put on our glad rags for a big party.