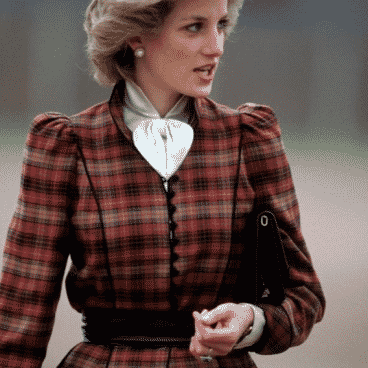 What Clothes Really Mean
Recent studies show that clothes influence the wearer in a psychological way perhaps because we perceive and internalise the symbolic meaning of the clothes together with the experience of wearing them. Scientists Hajo and Galinsky (2012) have labelled this phenomena as 'enclothed cognition'. In their study people who wore lab coats displayed better concentration that people who did not.
Interesting.
I've been applying this thinking to my interview for the forthcoming BBC2 programme on Diana - Designing a Princess, Feb 25th. Items from her wardrobe are soon to be on show at Kensington Palace.
I will make the point that the British Fashion Industry owe her a debt of gratitude - she was an excellent international marketing tool at at time when UK fashion was not a big hitter. We were beginning to make a name for ourselves in the avante garde arena (that was my field) but classic design was lagging behind.
Diana changed all that and shone a light on another area of UK craft and skill, adding her nobility and upper class wholesomeness - a key thing for fashion types. There remains an appreciation of UK classic style globally that could be attributed in part to Diana's influence as well as our textiles heritage. This will have benefited brands like Burberry for sure.
Then I'll be talking about how the young Diana chose pastels, voluminous fabrics, ruffles and demure skirt lengths. Designs like the blouse above suggest a kind of girlish softness and modesty - even old fashioned values.
We think ourselves attracted to clothes for what they can say about us to others, but as we now know clothes also trigger sensations and cognitive process for the wearer. We can assume that Diana was experiencing the need to be protected; she was entering a big family firm and dependent upon older members showing her the ropes, even taking her under their wing. Back then she was dependent upon the strength of others, while she negotiated palace protocol.
But how things changed!
Later Diana would wear fitted and figure hugging clothes and towards the end of her short life we can see her chosen looks embodied not just strength and boldness but also the confidence and flair of someone no longer intimidated. Gone was the demure, obedient and yielding projection of a wide-eyed princess now Diana enjoyed shorter lengths which she wore with higher heels, more tailoring and bright colours.
This could be put down to maturity - she was now smart, experienced and worldly, but she was also in charge of her own life. Needing no-one's protection - Diana could look after herself.
Power-dressing is a woman's equivalent of a lab coat in an intellectual setting. Looking assured, poised and polished can and does translate to feeling powerful and clothes do help us to embody authority, status, confidence and many other attributes as well as project it. Diana understood this.
I wrote these thoughts in jeans and a comfy sweat-shirt before changing into my TV clothes. For camera I invoke my own version of power-dressing and not just so that I can project the right image for viewers.
My professional wardrobe of clothes, styled with my hair and make-up helps me look the part and think like a fashion commentator. Enclothed cognition indeed.