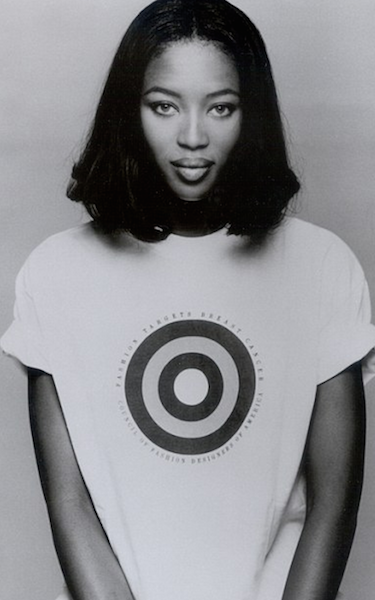 Fashion Fights Back
April 2016 and we celebrate 20 years of Fashion Targets Breast Cancer fundraising. And I'm proud to unite with entire industry to prioritise women's health.
It's been an amazing campaign and Amanda Wakeley OBE and I have co-chaired it since the beginning. The results of fundraising over two decades has meant that we helped to build and maintain Britain's first ever dedicated breast cancer research centre and staff it with world class scientists.
I always say it but this is a testament to the power of fashion and the generosity of people inside fashion. And now that FTBC has become a campaign under the umbrella of the larger Breast Cancer Now organisation, things are going from strength to strength.
I've enjoyed a little trip down memory lane this morning, some times people come together in amazing ways. too many to mention for fear of missing out important names but everyone who has done their bit will know they are included in my thank you as co chair at the end of this page.
It's even an interesting marker of time for my daughters who have both done their bit.