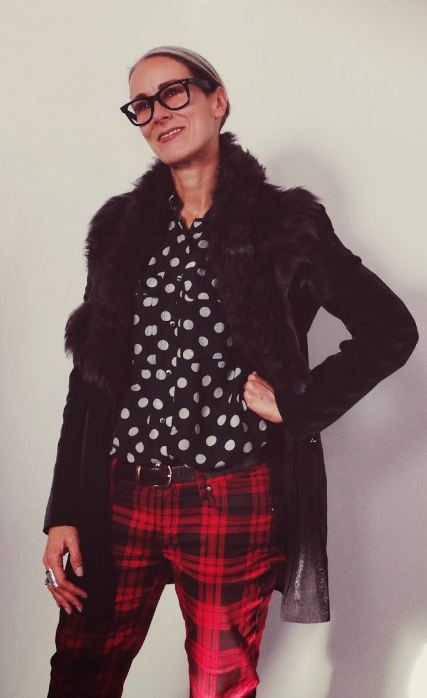 I am wearing
It's not an exaggeration to say I have spent the entire winter in the Tripp tartan trousers I brought in a sample sale on Great Tichfield Street last year.
In searching for the right accessories I realised a mannish jacket with a big detachable collar (by product darlings) would complete the look when finished off with a beaten up pare of biker boots that are at least 20 years old.
Yes they are still faithfully keeping out the rain and wind. Yes I really do keep things that long.