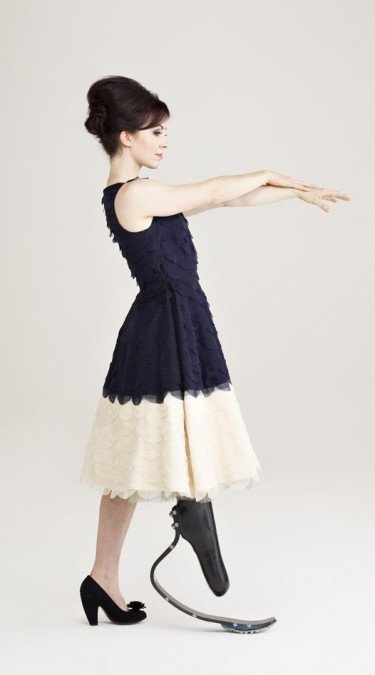 Paralympians and Party Frocks!
Jane  Galpin and I have been working on a shoot with a difference. We affectionately named it the Diversity Shoot, when we shot it, because we featured 7 women of different shapes sizes and ages in a celebration of individuality!
Why did we do this? It's simple! Customers who use the Debenhams store (our client on this occasion) are all different and we wanted to get as close to a realistic and diverse representation of bodies as we could.
Our casting was an open house for everyone.  We invited catwalk types along with, curvaceous and petite models. Models with disabilities and even Paralympians. You had to be there in the actual Debenhams store in Oxford Street to witness the excitement, not just amongst the models but from the customers who gathered to see the casting take place.
I love this picture of Paralympian Stefanie Reid. After meeting her in a BBC newsroom some months back, I knew she was the woman for our campaign. She was a dream to work with and everyone loves this picture. We feel her blade adds a certain something to John Rocha's cocktail dress. More importantly the resulting sales after this shoot went through the roof with this dress selling out after one week.
Debenhams reported that they had the most facebook likes for this project from their audience and they also enjoyed a shedload of press.
I love my job!
See more images here