The Whole Picture
While All Walks Beyond the Catwalk leads the 'Fashion for Diversity,' call to arms from within fashion,  the advertising world rallies through Credos: the advertisers think tank. Last week's launch of  The Whole Picture, drew interested parties together for important debate around lack of Black, Asian, Minority Ethnic: BAME presence in our media.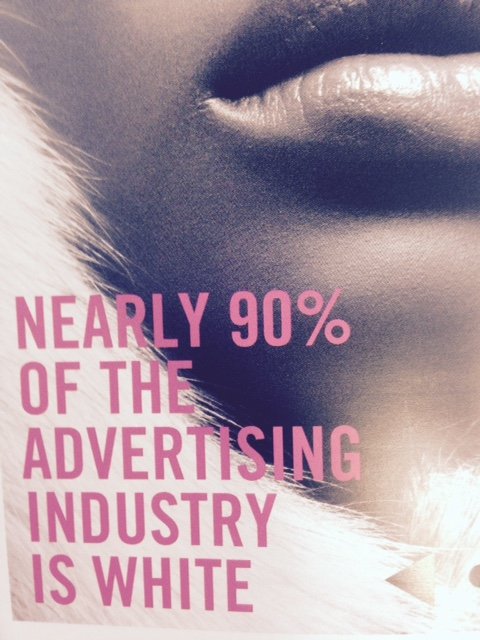 Gov Minister Jo Swinson and the only Black female CEO of a comms agency, Karen Blackett, gave clear pointers to industry concerning the growth of consumer spending currently at £300bn in 2011 from BAME communities and its trajectory upwards.
It is exactly what we say to our young creatives during our Diversity NOW! lectures in universities across the UK. Lacklustre take up of new inclusive marketing initiatives, when they lead to enhanced profits, is a mystery for us all. Fear of the unknown, inherent racism and ignorance of the facts might be supply some reasons why there is slow take up.
My experience in commercial fashion is that there is no diversity within higher tier management, so these issues are overlooked in favour of the 'tried and tested route to profit.' Human beings are complex creatures...balance and visibility are psychologically desirable but perhaps business has a blind spot?
This could be something my MSc study at London College of Fashion, may help contribute an insight to, after all in the face of obvious benefits....where is the risk? Time for some Fashion Psychology methinks!
The Whole Picture, produced by Karen Fraser, Director of Credos notes that taking care to ensure that advertising and communications appeal to the growing BAME population in the UK isn't just morally desirable, it also makes commercial sense. Yes we know. Let credos know your thoughts.
www.credos.org.uk
Twitter: @credosthinks