Fashion's Future Vision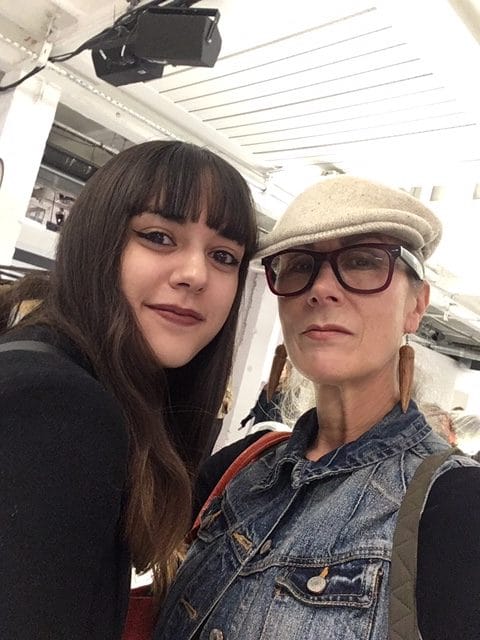 Recently I caught up with Edinburgh graduate Aurelie Fontan*.
Winner of Graduate Fashion Week 2019, she impressed judges by growing her own fabric from bacteria. This example of her work on our catwalk model below, should prove to anyone who is still resisting sustainable agendas on the grounds that results consists of only hemp and hippies, that Things Have Moved On.
*Please see end of feature for instagram connections.
Aurelie and many other creatives in this field are providing the vital leadership needed to transform fashion process across all platforms. She is now working with innovative, low-environmental, bio-hybrid, renewable, durable alternatives for leather that are derived from mushroom and hemp. I found her displaying her latest creativity at the 9th Future Fabrics Expo show hosted by the team at The Sustainable Angle.
Consider the future materials our creatives can begin to work. Cebolla Veneer fabric below for instance, is made from discarded onion skin using non-toxic binder to create a non-woven, damp proof surface. Yes really.
And what about a vegan leather alternative? Trademarked as Beleaf and pictured at the top of the page made from large wild tropical leaves called Elephant Ear growing on reforestation farms, this is the future of fashion. Organic and non-toxic tanning processes make all waste from the production of this material biodegradable. This is then composted and used to regenerate the soil.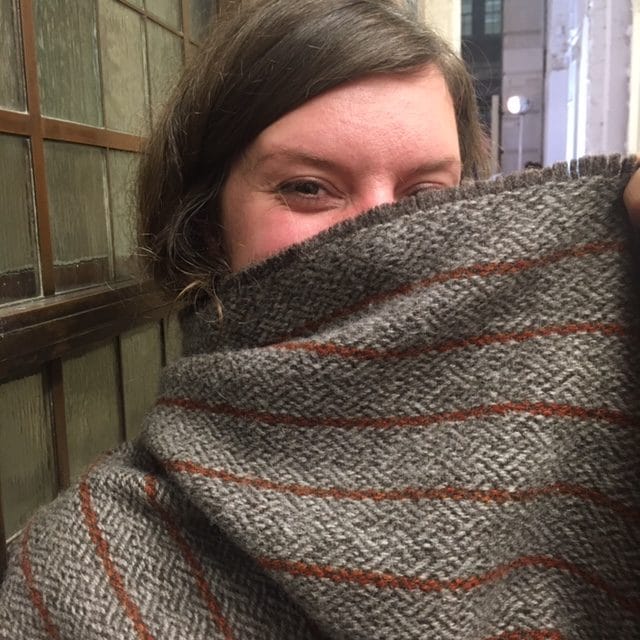 And soil to soil production is one of the most pressing issues says Babs Behan pictured here of Bristol Cloth, a 100% wool heritage fabric prioritising local, biological sourcing and manufacture. Babs educates on carbon farming and soil-to-soil protocol. This is needed as part of our push for extended life on this planet if we are to prevent our soil from being completely destroyed by industrial agriculture and nutrient removal.
We CAN use fashion to regenerate our world. WE CAN HAVE ALL THE FUN WITH CLOTHING WE WISH. With new inventions and fabrics there is no excuse yet business is not incorporating sustainability at the rate needed to prevent soil and systems collapse. Profit fear and greed being  just some of the obstacles perhaps. Our lack of knowledge another. Why not jump on to the Gram to follow these good people. Over and out.
@aureliefontan.design
@thesustainable angle
@bristolcloth
Recent related posts:
Maximising purchasing pleasure