Maximising purchasing pleasure
You are familiar with my alignment to the Global Extinction Boycott Fashion movement. (Newbies, I'm on the nothing new for 52 programme, and it's going well thanks for asking!)
As I wrote in the last blog, the new film GREED soon to be released on 22nd of November, covering the behaviours of a greedy, asset stripping fast fashion retail boss (the clue is in the name...) is a game changer.
Things are happening and as knowledgeable consumers we are changing our shopping habits too. We are increasingly vocal about the transparency we wish for. We want to know the garment was made by someone receiving a living wage, that they have union rights and a safe environment to work in. We want to know what levels of sustainability our materials conform to.
Personal reduction of consumption and carbon footprint is one way many fashion lovers are choosing to go, swerving landfill destinations at the other end of the process by mending and repairing clothes. Each individual can collectively make big change and as an Oxfam ambassador throughout this year, this was one of the points I made frequently. Why? Because it maximises purchasing pleasure when we feel we are part of the solution not the problem.
There is far more knowledge to be had these days. Fashion Revolution are one organisations run by Orsola De Castro and Cary Somers, making a consistently loud noise and they have recruited hundreds of thousands of supporters since launching #whomademyclothescampaign in 2013. They release the fashion transparency index each year free to download here.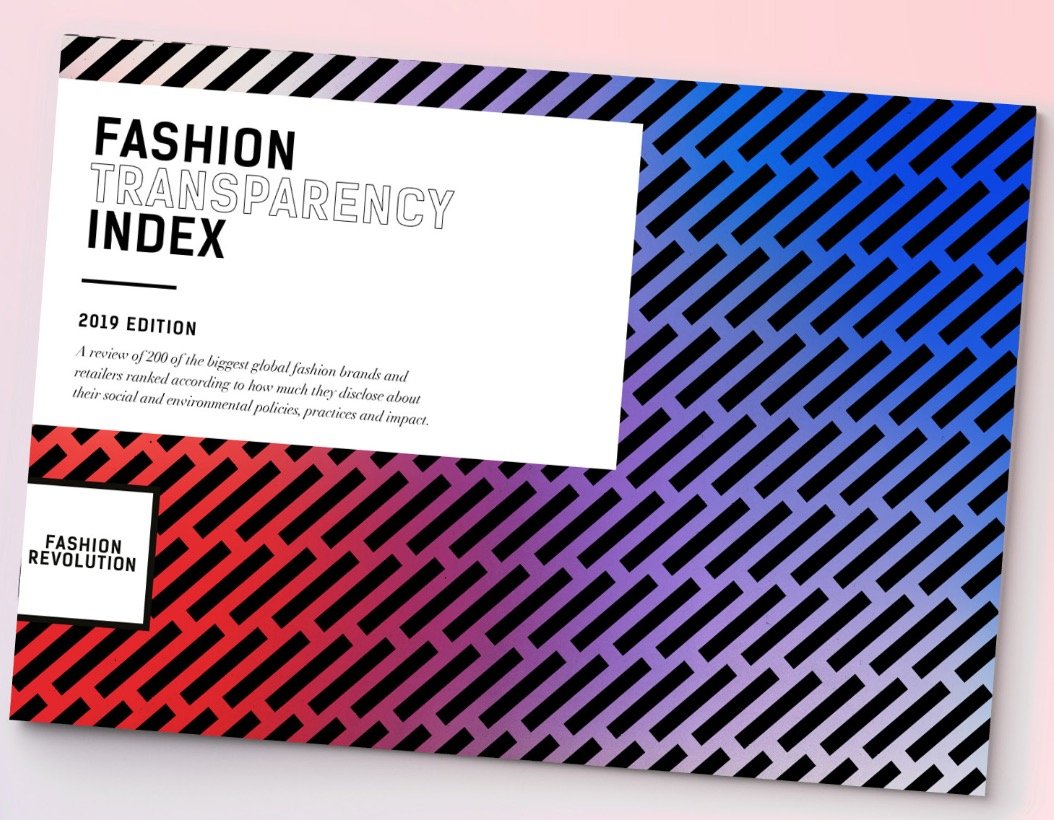 This year's index has grown in size and now features the largest 200 brands on the basis of the annual turnover of US$500 million. It makes for interesting reading.
Of course there are many small brands who put sustainability at the centre of their process but do not have the reach or structure for expansion. Put simply they are out there but without big advertising you might not know them. Apps such as Good On You, (details here on how to access) are a great start, grouping these new business together for us to find more easily.
Emerging business's and fashion lovers will be pleased to learn about FreedomeE, brainchild of celebrated Brazilian fashion designer Francesca Giobbi (pictured above) who launched her luxury shoe brand under her name in her native Brazil in 2009, with the aim of making beautiful and ethical products. Having spent the last 5 years travelling the world to meet fashion producers, studying their manufacturing processes and supply chains, Francesca launched FreedomeE at the Houses of Parliament earlier this month.
This new initiative will support a global community of fashion brands, suppliers, artisans, creatives and industry professionals committed to driving positive behaviour in both the production and consumption of fashion to showcase and sell their products and services direct to the public. There are plans to evolve the business to help us make a transparent purchase, via blockchain/scanner technology currently being developed which will allow us a direct route to access information about the individual brand's process and ethical diligence. This will be achieved by simply scanning their label with our phone.
Yes, this is a way off yet but you get the empowerment intention!
And better for the brands themselves we understand, because as Francesca explained to those of us at her launch, by cutting out the expense of the sales and marketing effort that so often restricts progress for these emerging brands, and taking these activities in house through the FreedomeE global platform, each label can reach a larger audience in a more direct way. Simple.
This people, is the way forward.
For more information and to be part of the solution – as a responsible consumer and or producer of fashion sign up here at https://www.freedomee.com/signup